Welcome to my Profile!
Hello! I am a undead s̶u̶r̶v̶i̶v̶o̶r̶ zombie that used to regulary edit the Unturned Wiki.
Check out some things on the right!
Also, check out the other tabs at the top!
Real Life
Get a new decent computer
Wiki Pages
Wiki
Joined July 26 2015, but I have browsed the wiki before making an account.
1st Edit: A weird edit to the Hunting page.
1000th Edit: Uploaded a Washington image.
2000th Edit: Fixed the infobox image on the Pizza page.
3000th Edit: Edit to the Makeshift Gyrosail page.
4000th Edit: Never™
Unturned
SCRAPPED
I am planning to make the biggest, fully developed map in Unturned with the name of Rookie Island (still haven't decided on name). This map will use Insane map size (8192x8192), which is now removed from the game, but it can still be created with Insane map size by downloading this Insane map size template here: [1]
The map will be based on Ireland? and have a rainy setting with lots of vegetation and islands. Currently in very early pre-alpha. I am first working on the layout. I used Ireland's heightmap to create/edit it.
Screenshots
SCRAPPED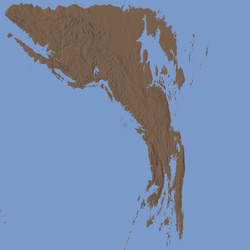 I make stuff for Team Fortress 2. If you wanna see my creations, look here:
http://gamebanana.com/members/1415566
I made quite a few things.
Random Pictures/Creations
Garry's Mod
Team Fortress 2
Other
N/A
Community content is available under
CC-BY-SA
unless otherwise noted.